Children need more than knowledge to develop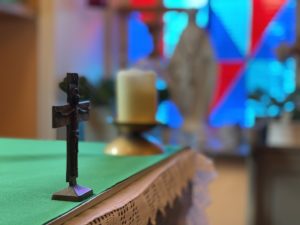 Children need more than knowledge to develop and be equipped for life. Preschool and school must be a place where every child feels safe and free to develop their personality and talent. Sankt Thomas school wants to be an environment where the children develop good relationships and practice compassion and consideration. From the very youngest and all the way through school, we want to convey a positive and respectful approach to every person and to our environment. Our Catholic foundation gives us good conditions to implement this.

Our school provides space for each person's faith and outlook on life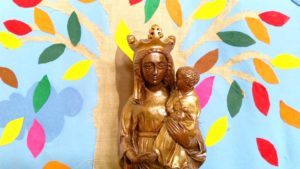 At Sankt Thomas school and preschool, we see religion as an asset and not as a problem. The school was started and is run by a non-profit foundation connected to the Catholic parish in Lund. The basic idea was to offer, within the framework of the Swedish education system, a school that conducts education in a Catholic Christian spirit. In addition to high-quality teaching, we offer collections related to the church year and various ethical issues. The content of the collections is designed to provide inspiration that everyone can enjoy, regardless of faith and outlook on life. The students gain a deeper understanding of what major holidays such as Christmas and Easter are about, and thus a familiarity with our Christian cultural heritage. The school also has a chapel, which is open to anyone looking for a moment of silence and reflection.
With respect for every person's freedom
Respect for human free will is fundamental in all Christian ethics. We all have a responsibility to use that freedom to seek what is good, right and true. At our school there is no compulsion to participate in the confessional elements. We follow and approve the School Act's provisions on volunteering and offer alternatives if students or parents wish. At the same time, we strive for the confessional elements to be experienced as interesting and rewarding for everyone.