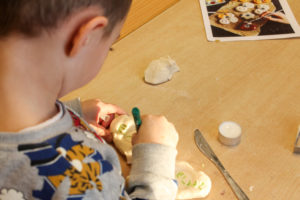 At Sankt Thomas after-school program, students are offered a safe and meaningful leisure time before and after school, as well as during vacations.
Sankt Thomas after-school program welcomes children from preschool to grade 5 and is divided into two groups: Fritids Ängeln and Fritids Stallet.
Fritids Ängeln consists of children from preschool to grade one. At Ängeln, there is a lot of play and crafting. When we play outside, we do it on our enclosed yard behind the school. Fritids Ängeln always starts the afternoon with a snack at 2 pm, followed by free outdoor play in the yard until 3 pm.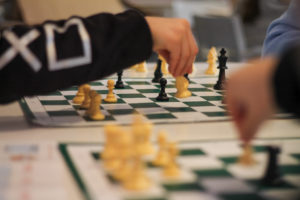 Children from grades two to five belong to Fritids Stallet, where activities are adapted for slightly older children, such as a chess club and outdoor play in the park. Fritids Stallet starts with free outdoor play, followed by a snack around 2:30 pm.
We strive to take advantage of the children's interests and curiosity in both after-school programs. Therefore, the activities may vary over time. Currently, we have after-school clubs themed around animals, crafts, chess, and sports.
The entire after-school program opens at 6:30 am and closes around 5:30 pm.
For the application for Leisure activities, click here!