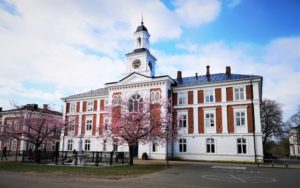 St. Thomas School accepts students from kindergarten all the way up to 9th grade, as well as pre-school activities. This gives us a unique opportunity to follow the children throughout their primary school education and ensure their academic progress. We also strive to keep class sizes small so that each child can be seen and develop at their own pace, with the right challenges along the way. We value good communication with parents. Positive interaction in the classroom and at school establishes a foundation for students to feel secure and focus on learning.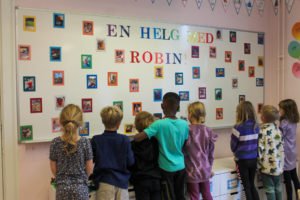 In grades f-3, each class has one teacher who teaches most subjects. Subject teachers supplement the class teacher in certain subjects such as physical education and music. Teachers in the younger grades work closely together and do joint activities and projects.
Starting in grade 4, a few more subject teachers are introduced, but the class responsibility is held together by two mentors who teach the core subjects.
In grades f-5, the classes have one main classroom and almost all teaching takes place in our beautiful clock tower located in the lush St. Lars park.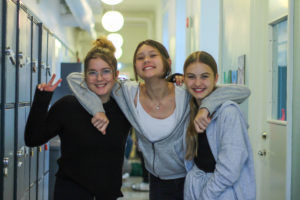 Grades 6-9 have their lessons in newly renovated premises at Futurum, which is located in a nearby building in the park. Here, students have subject teachers qualified for the higher grades. The responsibility for the students' academic development is held together by 1-2 mentors, depending on the class size.
The school has a Catholic orientation but is open to all students, regardless of cultural and religious background. In addition to teaching, which is non-denominational and follows the Swedish curriculum (Lgr 22), we offer gatherings related to important Christian holidays and various ethical issues. We actively work on values and attitude and encourage students to reflect and discuss. We aim to offer a school environment characterized by community, tolerance, and a joy of learning. St. Thomas School is run by a non-profit foundation without any profit interest.
Folow us on Facebook: Sankt Thomas Skola or instagram: Sankt Thomas skola and Sankt Thomas Förskola
Get in touch with us, we will be happy to answear your questions. Click here for more information