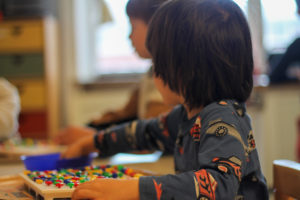 Our preschool consists of a section for younger children aged 1-3 years and a section for older children, aged 3-5 years. We have a preschool teacher in each department and a nanny.
We strive to keep the number of children in the group down, so that each child can be seen and develop at its pace, with the right kind of challenges along the way.
The week is filled with wonderful play, reading stories, excursions, games, building and construction, language games, painting, role play, etc., and also outdoor play in our fantastic outdoor environment.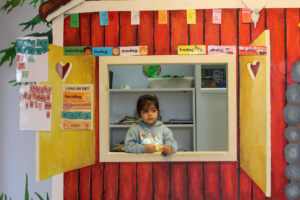 We are a multicultural preschool and school and everyone is equally welcome regardless of their religion exercising.
St.Thomas school is a small school with small classes, from pre-school up to year 9 and after-school. All at the school has active values-based work. 
We follow the preschool curriculum (Lpfö 18) and the School Act. The school is Catholic and not profit-making. We do not have religious elements during normal school days. For 29 years the school has existed and next year So we are celebrating 30 years. It is worth celebrating with us.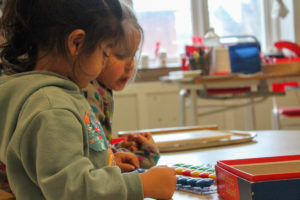 Feel free to follow us on Facebook: Sankt Thomas Skola or Instagram at Sankt Thomas Skola and at Sankt Thomas Förskola

Please visit us for a guided tour as we can tell you more about our school. It goes well of course to call to ask questions. We are happy to answer your questions. Click here for more info